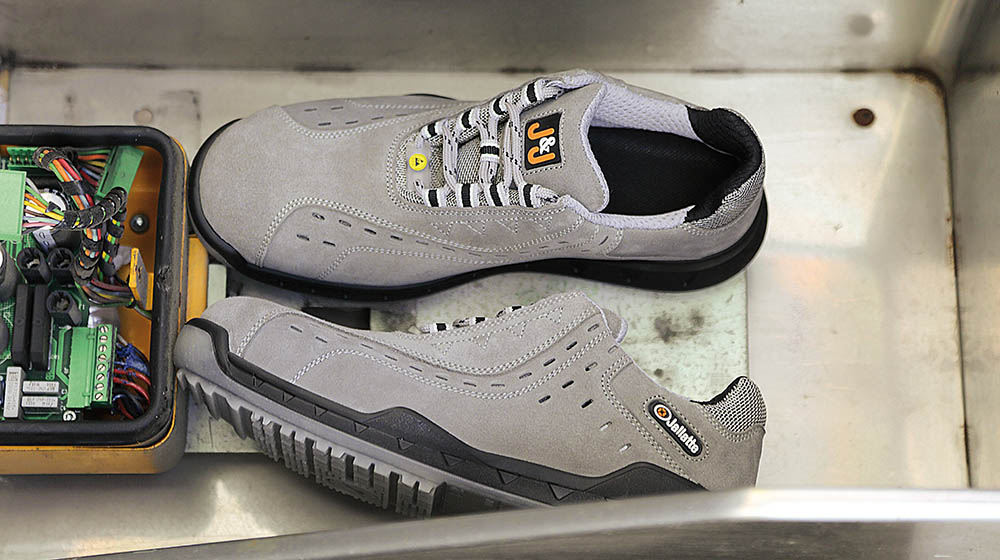 J&J : FLEXIBILITY RECORD
With the J&J line you will have a new world at your feet : breathability, flxibility and lightweight, 100% metal free and a new sole granting comfort and stability.
LIGHTNESS AND 100% PROTECTION
Metal free : J&J models are metal free and non magnetic. They cannot be detected by a metal detector.