RESEARCH & DEVELOPMENT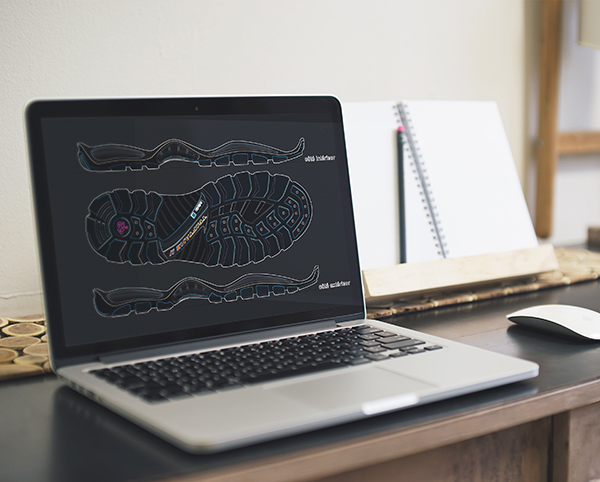 Concept & Design
The Group's R&D activity is concentrated in Trani (Italy) in the Puglia region, where a team of highly qualified and experienced designers and technicians carry out research and experimentation for all the footwear produced and marketed by the Group, guaranteeing a constant dynamic in product innovation, an essential condition for our footwear to always be one step ahead with a high level of technical performance and comfort, far beyond the minimum requirements set by the regulations.
Research ranges from the choice of materials and components to new technologies and techniques that both improve the product to obtain the best results in performance tests and optimise production processes.
Design and the study of trends are priorities in the conception and realisation of new concepts and models. The study of the anatomy and biomechanics of the foot is also essential in the development of footwear adapted to different morphologies.
Finally, answers to problems of safety and well-being at work can only be found by taking ergonomic aspects into account.
This is why the Group's R&D activity has recently focused on an in-depth analysis of workstations and ergonomic work processes, which are the primary conditions for the well-being of workers during the course of their professional activity.
Protective equipment adapted to the needs of the worker reduces physical strain, slows down the onset of fatigue and the risk of MSDs. All of these elements have a positive influence on people quality, performance and productivity.
The results of this study led to the development of new safety sneakers with a sportswear-inspired look and energy-recovery soles.
The Group's know-how and high level of specialization enable the production of specific shoes for each type of activity, risk, working environment and climatic conditions.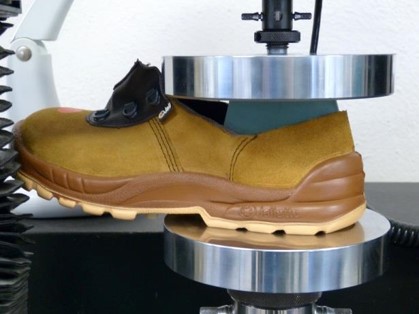 Quality control: our test laboratory
It essentially allows us to control the correct adjustment of our production machines and the conformity of our footwear to the standards in force and to the tests carried out when they are approved by the CTC (or CIMAC) in order to comply with the European PPE directive 89/686/EEC.
We give priority to tests on the main safety elements and on the sole, namely :
The piercing resistance of the sole.


The impact and crushing of the toecaps.


Electrical resistance.


The adherence of the soles.


Resistance to repeated bending.


The abrasion resistance of the soles.


Resistance to tearing.


The energy absorption capacity of the heel.


Slip resistance.